Bound in human flesh, and inked in blood
In celebration of recieving my newest addition (and edition) to my Evil Dead collection, I've decided to let everyone see just how ridiculous it is.
Please let it be known that I'm not the type or person who actually buys complete duplicates (just cases and editions). All the exact duplicates are my boyfriends. I am not that crazy.
….
Let's start with the newest! Evil Dead II: Limited Edition Tin

There's nothing different about it at all from the other editions i have,
except for the packaging and booklet inside.
However, the booklet is actually fairly thick, and it's really nice.

And now, for the rest.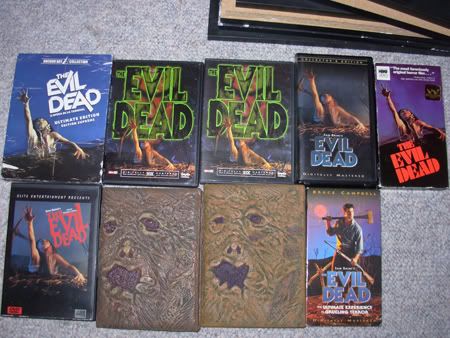 Ultimate edition, standard editions, VHS copies, Book of the Dead Editions…
Evil Dead II: Dead By Dawn

Collector's Tin, standards, VHS copies, Book of the Dead editions…
Army of Darkness (Bruce Campbell Vs The Army of Darkness):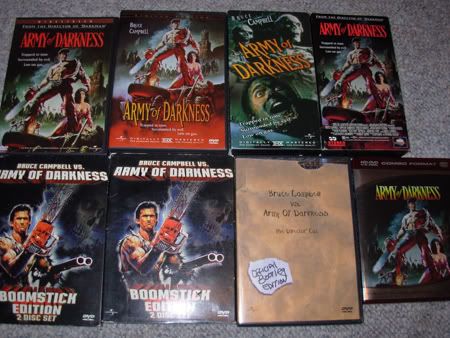 Standard, Limited Edition, VHS copies, Boomstick Editon, Bootleg Cut, HDDVD version…
And, the complete collection: